Vol Recruiting Report Card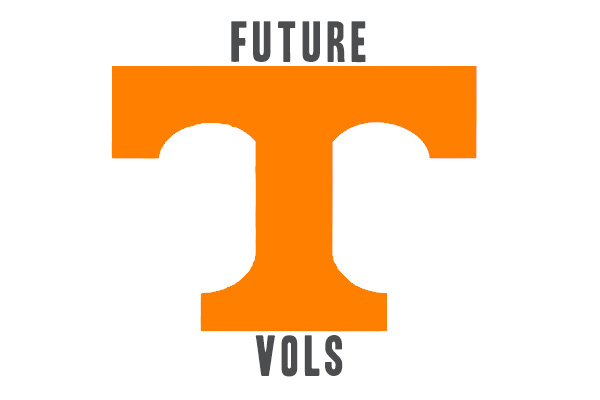 KNOXVILLE—The 2013 Vol class is composed of 21 signees, plus three 3-star preferred walk-ons. Here's a summary of each position, plus grades, rankings, and analysis. When grading each position, I took into account ranking, need, value, and fit. As always, we have info, analysis, and highlights for the entire 2013 class here. *Note-If there are any late signees, we'll update our report card accordingly. 
Quarterback
Joshua Dobbs: ESPN & 247 Sports 4-star, Rivals 3-star.
Riley Ferguson: ESPN 4-star, Rivals & 247 3-star.
Charlie High: ESPN & 247 Sports 3-star, Rivals 2-star.
Tennessee signed two of the best quarterbacks in the nation in Dobbs and Ferguson, and added record-setting passer Charlie High as a preferred walk-on. The Vols had just two quarterbacks on scholarship heading into Signing Day, and definitely needed to add at least two signal callers in this class. Dobbs and Ferguson have the potential to challenge for playing time when they enroll this summer, and don't sleep on Charlie High's potential to make an impact. ESPN analyst and former NFL quarterback Trent Dilfer called Tennessee's quarterback class "the best in the country" in a Signing Day tweet, and I'm not one to argue with that proclamation. Grade: A
Running Back
Jabo Lee: Consensus 3-star.
The Vols missed on 5-star running back Derrick Green (Michigan) and 4-star prospect Johnathan Ford, yet signed a quality runner in Lee. He was just one point shy of being rated as a 4-star prospect by 247 Sports, and if not for an injury his senior year, would likely be one of the most sought-after tail backs in the nation. Despite perception, the Vol ground game improved by 70 yards per game last season (from 90 ypg in 2011 to 160 in 2012) and Tennessee has depth and experience at the position. Lee won't be counted on to contribute immediately, but don't be surprised if he sees the field early; he's a threat to score every time he touches the ball. Grade: B
Wide Receiver
Paul Harris: Rivals 4-star, ESPN & 247 3-star.
Marquez North: Consensus 4-star.
Ryan Jenkins: ESPN & 247 4-star, Rivals 3-star.
Josh Smith: Consensus 3-star.
Tennessee lost their top four receivers, and the position needs both depth and signees with the ability to play immediately. Fortunately for the Vols, this class addresses both those needs. Marquez North was rated as the No. 2 receiver in the nation by Rivals, and has a body/skill set ready for the SEC. Butch Jones has been very complimentary of Paul Harris, an early enrollee, proclaiming Wednesday that "everything he's done since he's been on campus has been impressive." North and Harris are two of the most likely members of this class to see the field when the Vols open the season, but don't be surprised if Smith and Jenkins join them. Offensive coordinator Mike Bajakian frequently uses four and five wide receiver sets, and both Smith and Jenkins have the potential to be very productive as true freshmen.The Vols had just five receivers on scholarship, and reloaded at the position with the addition of one of the best receiver classes in the nation. Grade: A
Tight End
A.J. Branisel: Consensus 3-star.
Woody Quinn: 247 3-star, Rivals and ESPN 2-star.
The rankings don't reflect the kind of impact I expect this group to have. Tennessee returns just one tight end (Brendan Downs: 6 catches, 73 yards, 1 TD in 18 career games) with notable experience, and Bajakian loves featuring the position in his offense. Last season at Cincinnati, the Bearcats' leading receiver was tight end Travis Kelce. Though Quinn and Branisel need to put on weight to be effective run blockers in the SEC, they have the skills to contribute in the passing game right away. Grade: B 

Offensive Line
Brett Kendrick: Consensus 3-star.
Dylan Wiesman: Consensus 3-star.
Austin Sanders: Rivals & ESPN 4-star, 247 3-star.
Brett Dockery: 247 3-star.
The Vols are primed to have one of the best offensive lines in the country this year, but could lose all five starters heading into 2014. Last year, Dooley didn't sign any offensive linemen and the position was one of the biggest needs in this class. If the line stays healthy this season, all of Tennessee's O-line signees should only see the field in a reserve role, if at all. They have the luxury of sitting behind an exceptionally talented group of starters, but will be heavily relied upon in 2014. Austin Sanders is the most likely to contribute this fall, and can legitimately play center, guard, or tackle for the Vols. That said, I expect Wiesman, Kendrick, and even preferred walk-on Brett Dockery, to develop into solid players. Tennessee missed on Dan Skipper (Arkansas) and JUCO lineman Chongo Kondolo (Nebraska), thus the final grade reflects a lack of quantity, not quality. Grade: C
Defensive Line
Jason Carr: 247 & Rivals 4-star, ESPN 3-star.
Jaylen Miller: ESPN 4-star, 247 & Rivals 3-star.
Malik Brown: Consensus 3-star.
As with the offensive line, this position was an area of great need in this class. Defensive coordinator John Jancek was quick to identify the defensive line as the position that needed the most help. Alabama made a push for Jason Carr, and holding onto him was perhaps the biggest victory for this staff; though adding Malik Brown and Jaylen Miller on signing day wasn't far behind. The Vols should graduate six defensive lineman after the season, and could have used a couple more signees at the position. Again, final grade reflects lack of quantity not quality. Grade: C
Linebacker
Corey Vereen: ESPN 4-star, 247 & Rivals 3-star.
Though Vereen is an exceptional talent, the Vols needed more linebackers in this class as the defections of Dalton Santos (Texas) and Otha Peters (Arkansas) last year left Tennessee without depth at the position. Tennessee returns two All-SEC caliber linebackers in A.J. Johnson and Curt Maggitt, and has several players ready to challenge for the vacant starting position (red shirt freshman Kenny Bynum is one to watch). The Vols have considerable talent at linebacker, but can't afford any significant injuries. Jones will need to sign multiple linebackers in next year's class. Grade: C
Defensive Back
Riyahd Jones: Consensus 3-star.
Malik Foreman: Consensus 3-star.
Lemond Johnson: Consensus 3-star.
Jalen Reeves-Maybin: 247 & Rivals 4-star, ESPN 3-star.
Cameron Sutton: Consensus 3-star.
While not the most highly-rated group of signees in the class, Tennessee's five defensive back additions may prove to be the most impactful. The struggles of the Vol secondary are well-documented, and Jones addressed those needs by signing a balanced and versatile collection of prospects. Four of the signees in this group run a 4.5 40-yard dash or better, and they certainly provide an upgrade in both speed and size. Jones, a JUCO signee, is the most likely to see early playing time, but don't be surprised to see any player in this group on the field when the season begins. Grade: A
Special Teams
Andrew Gantz: Consensus 3-star.
The Vol kickers have struggled to find consistency the last few years, and adding a player of Gantz's caliber (as a preferred walk-on no less) should help solidify the position. He has good depth to his kickoffs and the leg to hit field goals from 50+ yards. Gantz has an SEC caliber leg, and the Vols got him without having to use a scholarship. Also of note, several Tennessee signees could see time in the return game. North, Foreman, and Sutton all have the potential to be electric kick returners, and when grading this position, I took that into account. Grade: B+
Summation
This certainly won't go down as the highest rated class in Vol history, yet it is a step in the right direction. Jones has a system for determining the types of athletes he wants to recruit, and stuck to it. While this class might not wow you with its stars, every signee has a legitimate chance of contributing in some way or another. Jones didn't panic and sign players just to have bodies, but found recruits who fit his system, and closed quickly on those prospects. There isn't one signee in the class who moves you to scratch your head and question their role. Last year, Derek Dooley brought in a class ranked 17th in the nation according to Rivals. Jones had just 31 days to recruit, and signed a comparable class (20th per Rivals) to what Dooley managed with two years on the job. Moreover, of the 22 recruits in the 2012 Vol class, seven are no longer with the team, including four 4-star prospects. Though ranked slightly lower than last year's class, these 21 signees should prove more valuable than the rankings show. Jones' first class at Tennessee meets immediate needs, isn't likely to experience the kind of attrition previous classes suffered, and is a positive step toward building the Vols back into the perennial contenders fans expect them to be.
Grade: B 
About The Author