Rooting For Your Rivals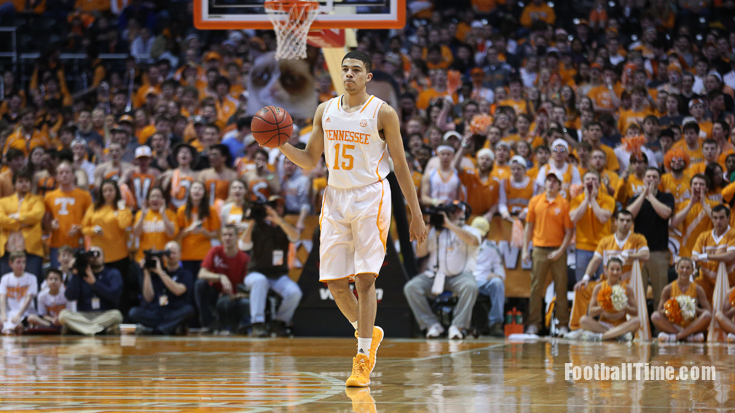 The SEC has a fantastic tradition of pulling together. It's one that other conferences don't understand.  But it's one of the best things about SEC fandom. Despite the random drive by psychology that links rooting for the conference as a whole with negative predispositions some have towards The South, an analysis which, I add parenthetically, is almost always poorly sourced and often sloppily argued, the fact that SEC fans are willing to root for blood rivals shows an intellectual maturity that others don't share. A rising tide lifts all boats. The SEC being great at football brings in money to every school, which can be used in a multitude of ways to improve the lives of countless people.
AJ McCarron provided the most recent, and most famous, example of the tradition by rooting for Auburn in this years BCS Championship game. This is despite the fact that, I don't know if you've heard, those Alabama and Auburn folks don't necessarily get along. But that's football. Does it translate to basketball? The regular season is over. So is the SEC Conference Tournament.
Where will your interests truly lie?
Your loyalty is always going to be towards your bracket first. That part is understood. By the way, sign up to play in the Football Time Tournament Challenge right here.  You can win some cool stuff and it's nice to build on the Football Time community. We're a family, after all. And most of us are going to have a bracket that's completely rubbish, at some point in the tournament. So, if you're free from self-interest, should you root for the SEC? Let's analyze this team by team:
Tennessee
The Vols are in! Huzzah! Congrats to everyone involved. Playing Iowa on a Wednesday isn't a superb place to be, but it's better to be dancing than not. Except that there is a strong undercurrent that isn't so sure. Twitter isn't the best barometer of sanity, but looking across the timelines of writers in Tennessee I follow, there was some serious tension on what should be a great day. Wes Rucker, who I really respect, summed up his feelings thusly:
Cuonzo: I'm really happy for our true fans — the ones who have been behind us the whole time. #ReadBetweenTheLines

— Wes Rucker (@wesrucker247) March 17, 2014
And
If I'm Cuonzo, and I coach #Vols to a run in this tournament and get a lateral offer, I'm gone. JMO.

— Wes Rucker (@wesrucker247) March 17, 2014
The Bring Back Bruce crowd is still alive. They're in the media, they're in the donor class and they have the numbers to decide things. That movement isn't dead. It's not even interested in waiting, as this poll shows clearly. It's mobilized. They have a mission. It's very similar to a civic group that opposes building something on vacant property or hates a piece of legislation. Their argument may or may not be right on the merits. But that doesn't matter. They have a cause. They are possessed. The Bring Back Bruce movement is very similar.  They're not over the love. But I digress.
Anyway, Tennessee is actually playing! You should, you know, root for them. They can beat Iowa. They can beat UMass. After that, who knows? But the last few games have been a fun ride. Let's hope the fun continues.
Florida
The obnoxiously competent Florida Gators seem poised to make a deep run in this years NCAA Tourney. Maybe it's just the fact that Tennessee has been so successful in hoops against Florida that the hate many harbor towards the Gators seems minimal. Although the three game sweep of Tennessee this year probably changed that, judging by some of the comments y'all have sent me on Twitter.
Speaking personally, I think Billy Donovan is a great coach and I have no problem wishing Florida Basketball well. I may be an outlier. If you disagree passionately, hit the comments below. But objectively, they have a really good team this year and represent the conference well and without all the Calipari reality show drama. On the basketball side, the only thing that should worry you is the outside shooting. When it's there, Florida cuts down the nets. But when it's not, look out. They still guard, they still play together, they're still very well coached. But it's unclear if there's a single professional player on that roster, with all due respect to Scottie Wilbekin, that can kick things up to another level although Wilbekin has been so good this year that they have rarely been in a position where a true professional was needed. In a year where the best NBA prospects aren't exactly populating the best teams, Florida has as good a chance as any to be a rewarding team to root for. Even if you normally hate their guts.
Verdict:
Kentucky
Now for the elephant in the room. What about rooting for Kentucky?
People are gonna hate, but I still got faith @TrillGeta15 @AaronICE2 @DrewRoc5 @AlexTheGreat22 @J30_RANDLE #BBN pic.twitter.com/VveZzlDQhJ

— Tylur (@Tizzblack) March 13, 2014
The Kentucky Wildcats are a Wild Card. They could lose to Kansas State or they could beat Wichita State and go on a run. There's utterly no way to know which will happen. They looked good in the SEC Tournament and under Calipari they always have the talent to fill an NBA roster. That talent is only in town for one year so the players are almost always exempt from the contempt that familiarity brings. From that perspective, you can appreciate their talent and try to detach from the fact that it's Kentucky. But can you really? I have no problem stating that Julius Randle is a terrific player and will probably be very good to great in the NBA. Is that enough to root for that team in the NCAA's? When we all have a pavlovian reaction to seeing the Kentucky blue overwhelm stadiums? I don't think I can detach. Can you?
There are plenty of Vol fans I know personally who rooted for Alabama in several BCS Championship games because it validated the SEC as the toughest conference in America. But are you willing to do that for basketball? It might be a moot point. On the court, these one and done teams have often struggled to get over AAU basketball, as they have this season, and actually play well together. They will, without fail, have more talent than who they're facing in this tournament. But this isn't baseball. Talent isn't everything. You can't hate your teammates and succeed. This is basketball. You have to trust those around you. And you have to play defense and not worry about the stat sheet and spend a little less time on Tinder. Can this years team do that? Their performance in the SEC Tournament suggests yes. But do you want to emotionally invest in that in a positive way?
Verdict: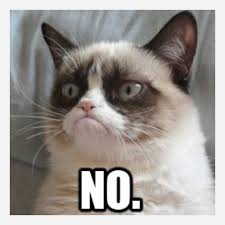 The fundamental difference between football and basketball can be seen right here. I feel no moral obligation to root for any either of these teams in the NCAA Tournament, whereas I would in a bowl game or a big game out of the conference. I'll summon up the humanity to not actively root against them, and with Kentucky that takes some doing, and I probably will root for Florida because I admire their craft but I don't care if you do. I would care if you rooted against them in football. So add that layer of complexity to the SEC mindset.
Alright, let's go fill out some brackets.
About The Author