First Tweets From Tennessee Hoops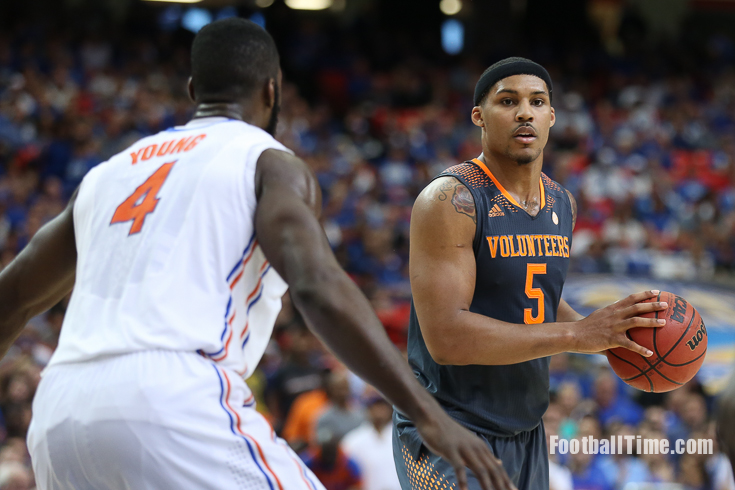 In honor of the 8th anniversary of Twitter, the insanely addictive social media site which you can find me on here often shamelessly promoting my writing, the good folks over there who are warping minds across the world have provided the means to view the first tweets of anyone on the site.
We here at Football Time thought we'd share with you some notable first Tweets from your Basketball Vols.
First up it's Coach Cuonzo Martin:
http://ht.ly/4ob5K #Vols

— Cuonzo Martin (@CuonzoMartin) March 28, 2011
That's not a typical way to start off your Twitlationshp, but neither was mine. Honestly, if you check out that site, lots of other people had funny seeming openers. So perhaps there is no normal.  The link in Coach Martin's tweet, I add parenthetically, was sorta weird on my computer. But maybe it's me. I can't always Internet well.
Next up, Jarnell Stokes:
Im new to this… get at me!

— Jarnell Stokes (@JarnellStokes) September 28, 2010
That's a pretty good first tweet. Not typical "Stokes is a monster on the boards" good, but good.
Then there is Jordan McRae
#VFL I'm back on here show me some love @vol_hoops

— Jordan McRae (@JordyMac52) April 22, 2012
It's interesting that McRae left and came back. Speaks to the addictiveness of the forum, I suppose.
Next up, in a timetable turn of events that is really amazing in retrospect, Basketball Time In Tennessee:
It is certainly going to be an interesting week for basketball fans in Tennessee.

— BasketballTime in TN (@BBallTimeMag) March 22, 2011
That was the week that we lost Bruce Pearl at the alter of the utterly repugnant and incredibly useless NCAA.
We're still dealing with that loss.
In the interest of full disclosure, here's mine:
My first tweet: Hi, @stellacreasy you said there's a dinner on 24/3. My US crew and I will be in the UK for a Law School event, can we come?

— TJ Hatter (@TJ22Hatter) March 4, 2011
So, this involves a story. I was in my third year at the University of Tennessee College of Law and I was participating in managed to score an awesome trip to the UK for an International Mediation Tournament. Yup, I got Tennessee to pay my airfare and that of my two buddies. We were on our own for survival, but that is part of what made the experience so spectacular. And we won an award, so UT got something out of it. Other highlights of the trip included: St. Patrick's Day in Dublin, time spent by me in the glory that is Edinburgh and general London wonderfulness. If you haven't been, go. It's superb. As I was prepping for the trip, I saw a Tweet from Dr. Stella Creasy, Member of Parliament. Prime Minister's Questions is easily one of the best things on TV. I saw Dr. Creasy ask a great question, followed her on Twitter and lo and behold she was having an event while we'd be in London. So, shot in the dark, I sent that tweet and she responded. We got to hang out with a member of the UK Parliament, who is awesome, and some members of the Walthamstow community, who I adore to this day.
The power of Twitter.
Hope your brackets are going well. Mine are quite broken due to this.
I'm OK with that.
About The Author